Internet Services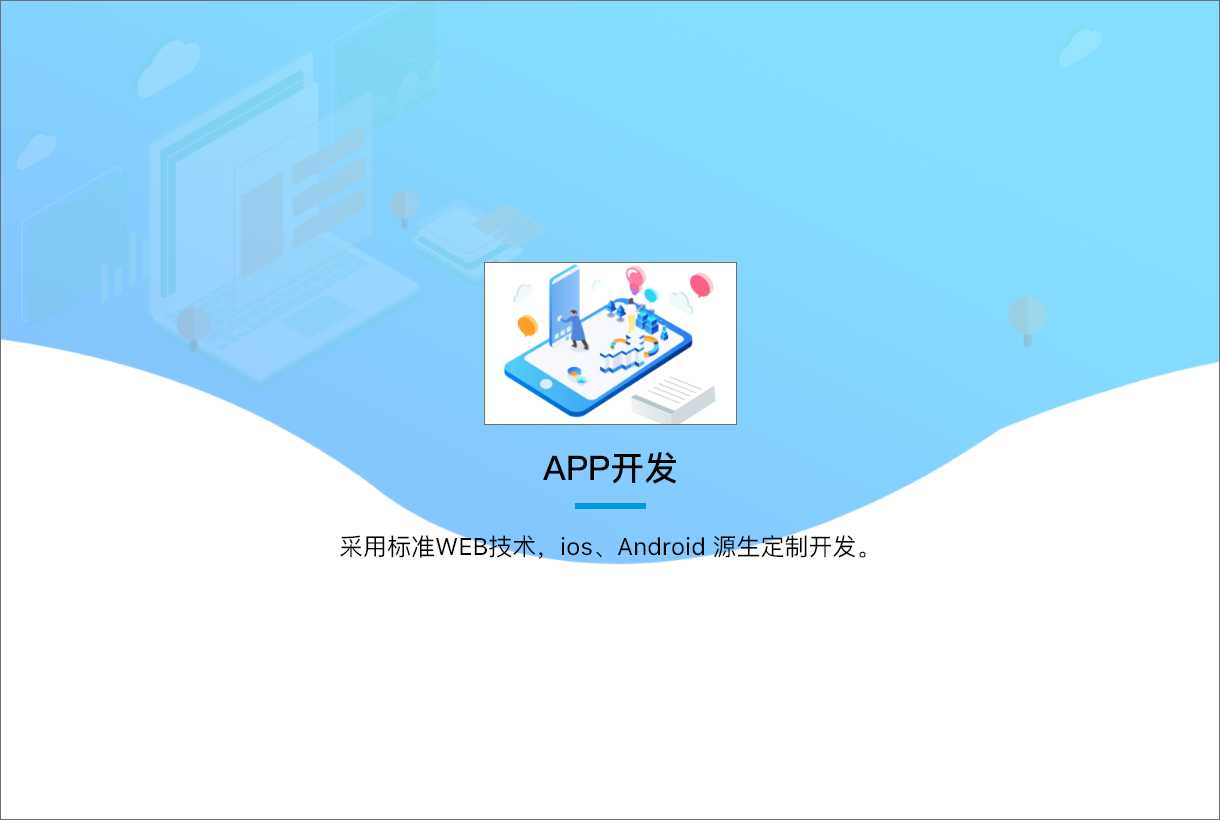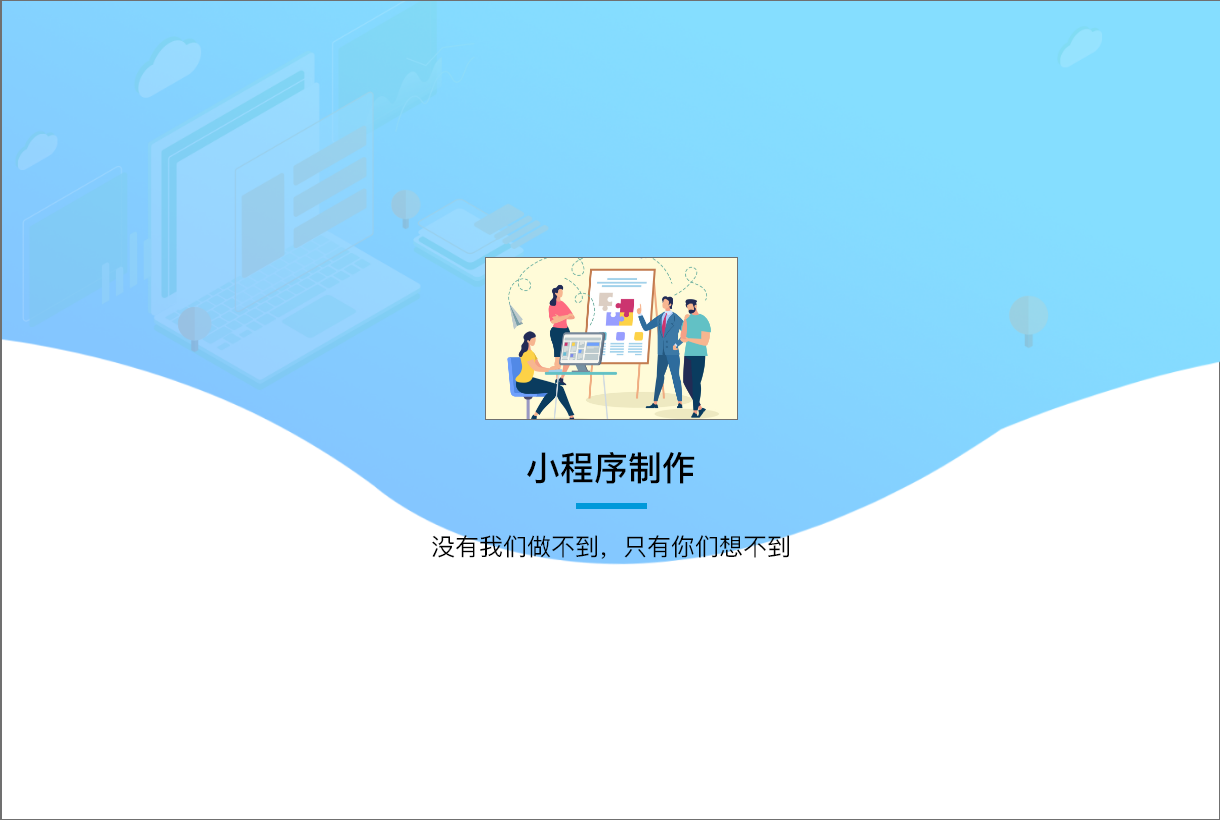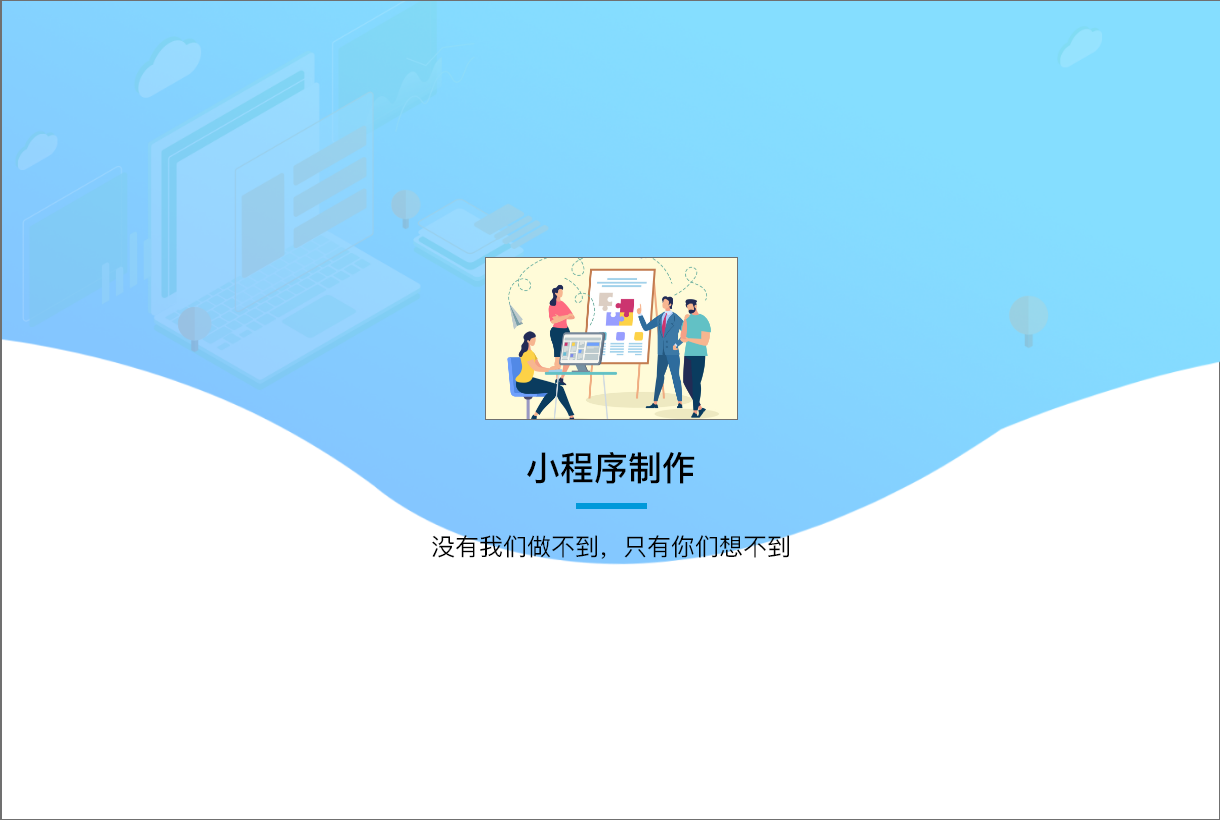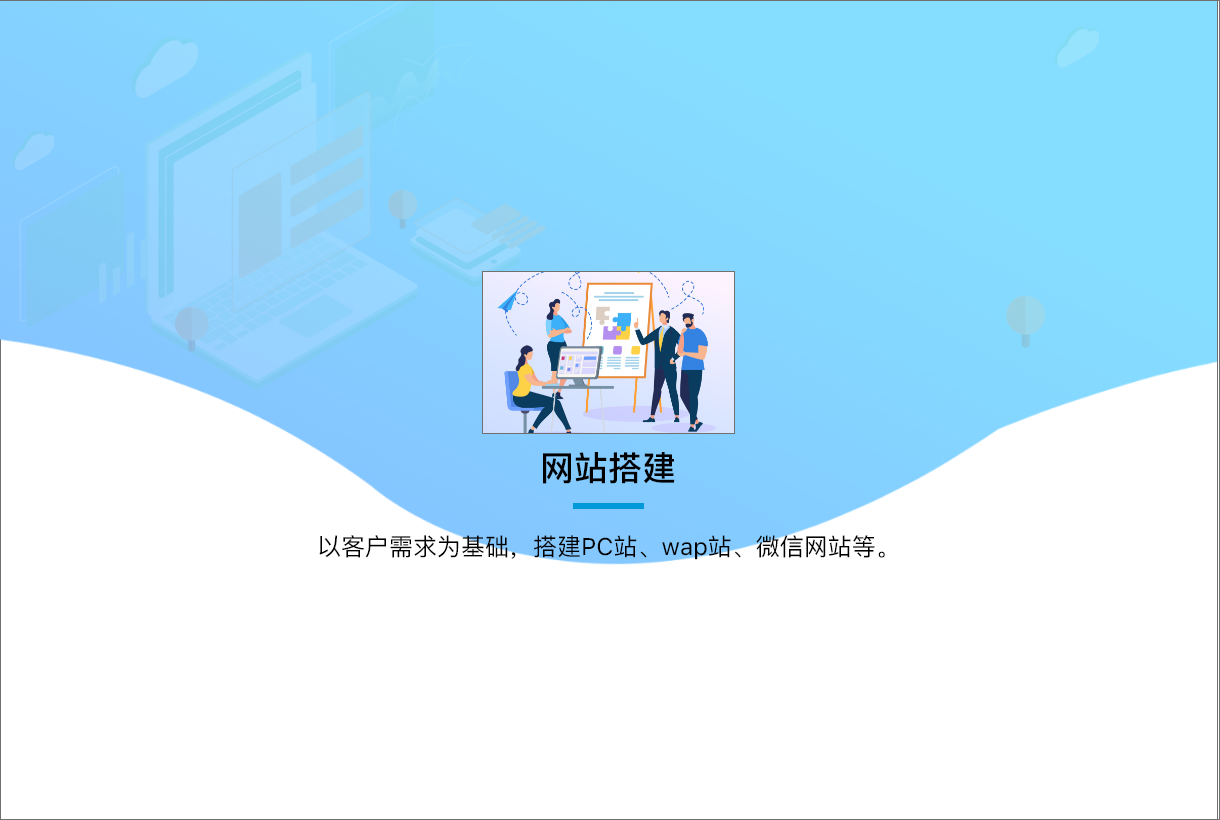 Product introduction of APP development
Xiaohe technology using standard WEB technology, ios, Android source students custom development, all kinds of functions one-stop aggregation, one-click access.
1. INSTANT MESSAGING APP: The instant messaging APP development solution is one of the company's strengths.
2. Party building APP CUSTOMIZATION: We have successfully developed a number of Party building, government affairs, mobile office APPS.
3. EDUCATION APP: provide personalized education APP for enterprises.
4. CATERING APP: Custom O2o system for your restaurant/hotel/takeout.
5. E-COMMERCE APP: Suitable for O2o, B2B, B2C, C2C, distribution system and B2B2C e-commerce model.
6. Video live APP: Follow a minimalist product design to build your own era of truly universal live interaction. Kill. SMART MEDICAL APP: Smart Medical App can provide users with more detailed services.
8. REAL ESTATE APP: COMMITTED TO SECOND-HAND HOUSING/NEW housing/rental/commercial real estate APP development.
9. Home Economics APP online and offline seamless docking, customers home economics easily hand in hand
APP core function module
Each kind of function may attract the user surface demand, and fission out the user potential demand.
1. Quick Login: Wechat, Qq, Weibo, Taobao
2. Mobile Payment: WECHAT pay, alipay, unionpay
3. Smart Hardware: Wifi, Bluetooth hardware, infrared control
4. LBS LOCATION: check-in, location navigation, real-time trajectory, electronic fence
5. Instant Messaging: Text, pictures, voice, Video
6. Share: Qq, Wechat, Weibo
7. Message Push: System Message, activity message
8. MULTI-FILE UPLOAD: Picture Upload, Data Upload, etc.
9. INTELLIGENT RECOGNITION: Face Recognition, image recognition, speech recognition
10. Chart Chart: Trend Chart, K line chart, data analysis
11. Video Processing: Live App, compression optimization
12. Image optimization: compression, cropping, beautification
13. Internet of things: Combination of hardware equipment, control equipment, remote control
14. Interface docking: the original ERP, CRM, b 2 c Mall
15. Qr Code: Qr Code scanning, price comparison, adding friends
Small program to meet the needs of personalized
Small grass technology allows you to quickly have their own small procedures, long-term variable features of small procedures more diversified, to meet a variety of personalized needs of small procedures, to help you get traffic dividends.
1. MALL APP: Make It easy for everyone to play social ECOMMERCE.
2. F & B APPLET: Your Own take-out, reservation, pre-order solution.
3. Group small procedures: quickly build a community group purchase platform, seize the community consumption dividends.
4. Hotel Small Program: Hotel Inn Industry, simple and efficient management room state.
5. Small community procedures: City Life Circle, let eat, drink and play more simple.
6. Retail Small Program: Online store to get through, help you quickly enter the new retail era.
Small Program multi-flow entrance, facilitate easy access to customers
Small procedures for Wechat, alipay, Douyin, Toutiao, Baidu, QQ, forums and other platforms.
1. Under-line scanning code: The user can use in the applet to scan.
2. Public Number Association: Wechat applet can be associated with public number.
3. Search to find; users can search by name or brand directly.
4. Conversation Sharing: users can share the applet or any of its pages with their friends.
5. History List; applets that the user has used will be added to the list for future use.
6. Nearby applet: The user can see the applet of nearby first through geographical position position.
The long-term variability of the features makes the applet more diverse, without the need to download can be applied in various scenarios. Small procedures for micro-official website, micro-mall, micro-community, micro-scene, micro-name card, micro-distribution, micro-scene, voting, micro-group purchase, micro-games, micro-cards, micro-payment, micro-messaging, micro-delivery, member interaction, micro-government, micro-reservations, micro-ordering, micro-yellow pages, micro-OA, micro-crowdfunding, micro-food and other marketing scenarios.
Advantages of personalized customization applet
Flexible customization of high-end small procedures, tailored around the needs of enterprise customers.
1. Easy to operate: no need to download, easy to use, use the field is also rich.
2. More convenient promotion: WECHAT distribution platform guarantees high application credibility.
3. Precision data marketing: Know Your customers better, know your business better.
4. DEVELOPMENT CYCLE IS SHORT: Small Program Development can be about 10 days, adapt to the trend of network development.
5. COMMUNICATION EFFICIENCY: small program + public number + wechat group, broaden corporate communication channels, enhance exposure rate.
6. Good user experience: Wechat applet does not need to consider compatibility, stability, security and other issues.
H5 Makes Marketing Easier
Creative Marketing: support H5 production for various marketing campaigns.
SMART Wall Interaction: Super Large Screen, multi-touch, maximum support of more than 200 million pixels, perfect and wechat integration.
H5 Mini Game: Physics World, 3D model, new engine running mini game easy clearance.
Adaptive website: a webpage automatically adapts to screen devices of different sizes, automatically adjusts its layout, automatically adapts. Micro-e-commerce: Visual Interface and multi-functional support micro-e-commerce payment point, wechat compatibility.
H5 covers all industry hot spots
Subvert the traditional industry marketing model, help enterprises easily drainage.
The H5 has many more features, such as registration form, voting questionnaire, video and audio display, mobile management, data export, open interface, dynamic parameter link, CDN acceleration.
Introduction to website modules
Xiaohe Technology based on customer demand, build PC station, wap station, wechat website, powerful and easy to operate, deeply loved by customers.
1. Article Publishing: Article Publishing, Article Top, ranking, graphic layout, article comments, the number of articles is not limited.
2. Product display: support product classification, product thumbnail, product name, product introduction, product comment, product quantity is not limited.
3. Online customer service: Online QQ customer service, custom customer service Qq name, Scan Code attention wechat.
4. Member System: Support Member Login, member registration, member virtual currency, member rights division.
5. Search optimization: title, keywords, description, site Html static, site Sitemap and so on.
6. Video playback: Support RM RMVB WMV AVI MP4 flv video format playback.
7. FILE DOWNLOAD: SUPPORT COMMON OFFICE FORMAT FILE download, online reading, back-end upload download files.
8. Shopping Mall: member system, order system, payment system, visitor statistics system, data analysis system.
9. Enterprise Mailbox: Support Pc/mobile Mail, unlimited space, enterprise network disk, anti-spam mechanism, multi-point server deployment.
10. Customer Message: Collect User's telephone number, name, email, visiting time, content, etc. . Don't miss any visitors.
11. MULTI-LANGUAGE: support for Chinese, English, Japanese, German, French, etc. .
12. Visit Statistics: Access to the third-party statistical tools, for the site pv, IP, online number of statistical analysis, for the company to provide a basis for decision-making.
Web value-added services
Take the customer request as the benchmark, provides the specialized solution, one-stop solution enterprise website construction demand.
1. Domain Name Registration: Web Site Registration is the Ministry of Industry and Information Technology "Internet management regulations"requirements of an important task, Xiaohecheng technology for your web site to provide free filing guidance, you only need to provide relevant business or personal information.
2. Exclusive customer service: Xiaohecheng Technology free of charge for you with exclusive customer service, and provide training in the use of the website. The customer encounters the difficulty in the use process in the website, can get the customer service help at any time.
3. Server protection: Xiaohecheng technology for customers to provide the most secure and effective server security strategy to ensure the safety and stability of the customer website.
4. Data backup: Automatically backup customer website and database data, avoid the loss of important data from the website, provide the latest website data file to the customer at any time.
5. Free Upgrade: request feedback, version update, BUG fix, website backend module optimization, free upgrade for customers during the term of the partnership.
6. Door-to-door service: Xiaohecheng technology to Wuxi area to provide professional station business booking services, covering Liangxi District, Xishan District, Huishan District, Binhu District, new Wu district, Jiangyin, Yixing and so on.